Naturally, the solution in sustainable outdoor lighting!
to a more beautiful, sustainable world with, and through our solutions. We invent and create products such as wooden outdoor lighting that reduce the impact on nature, allowing people and the environment to live in synergy with each other.
Our fulfillers
The challenge for us is to interweave new technologies with natural materials. We aim for our solutions to blend in with the natural environment.
The answer to your sustainability question
Experience in combination with craftsmanship and innovative technology, provides an answer to a CSR issue that many organizations and companies are looking for.
Our fulfillers contribute to and reflect this sustainability vision. They are, and bring, the difference! Making sustainability beautiful that is what we are all about!
That's how we help build a changing landscape where nature and technology go hand in hand. From wooden outdoor lighting to solar solutions, from business parks to nature reserves, at home and abroad.
With less impact, more impact!

Be inspired!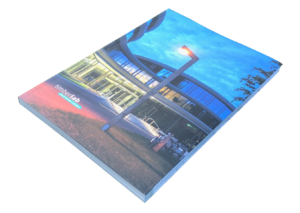 120 pages of product information and inspiration. Request it without obligation
Projects realized
Both nationally and internationally, we have contributed for various clients in the development of wooden outdoor lighting fort he illumination of parks, business parks, campsites and residential areas.